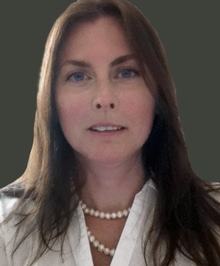 Jamie graduated from Cardozo Law School, where she served as an articles editor for the Public Law Policy & Ethics Law Journal.   
She lives in White Plains with her husband and two children. 
CLIENT RELATIONS SPECIALIST
I endeavor to mitigate the confusion clients face in what can seem like an overwhelming process.
Ly guides clients through the process of organizing and executing their estate plans. From their initial consultation to updating their financial information, she helps keep the process on track.

Ly has more than 20 years of experience working with high-net-worth, multi-national clients in their family offices as well as global businesses. She has a deep understanding of the complexity of planning for all contingencies both in clients' financial and personal lives.