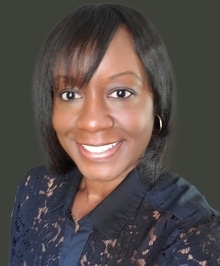 Mercy College, B.A., Business Administration
"When we finish signing the documents, you can see the relief on our clients' faces knowing they have a plan in place for their families."
In her role as a notary and Administrative Assistant at The Village Law Firm, Rhonda Jones supports the attorneys in facilitating document signings and case management. 
Rhonda is completely dedicated to client services. She enjoys meeting with clients and helping them put the final touches on their estate plan. She previously worked as a project coordinator and office manager for some of New York's most prominent family offices. Rhonda joined The Village Law Firm with a keen understanding of client service and that the fine details are key to success.
Rhonda earned her BA at Mercy College in Dobb's Ferry. As a native New Yorker, she understands our clients needs and does her utmost to put them at ease. Signing estate documents can feel a bit scarey, but Rhonda makes the experience pleasant with her calm nurturing demeanor.